2019 Club Championship Results
Congrats to Kevin Wall, Jake Wall, Lexie Elias, and Brett Bergman!!!
The 2019 Club Championship took place over the past weekend. Kevin Swiffer Wall managed a Sunday back-nine charge posting a 32 to get into a playoff with Corey Derksen. Kevin managed to birdie the first playoff hole to win his third Club Championship in the last 4 years. Tied for 3rd place and 3 shots back were Austin Wiebe and Tyronne Wall, and rounding out the top five, Tim Friesen and Caleb Suderman.
In the Senior Division, Jake Wall cruised to a 4 shot victory posting a tight round of 72 which included 15 pars. Tied for second in the seniors with scores of 76 were Dave Klassen and Bob Derksen.
In the Ladies Division, Lexie Elias posted a score 88 to capture her first Club Championship title since 2015. Janet Ginter finished one stroke back and Shanley Peters posted 92 to finish in third place.
Bringing back the Junior Division, Brett Bergman captured the title with a score of 83. Ty Harder finised in second place with a 96.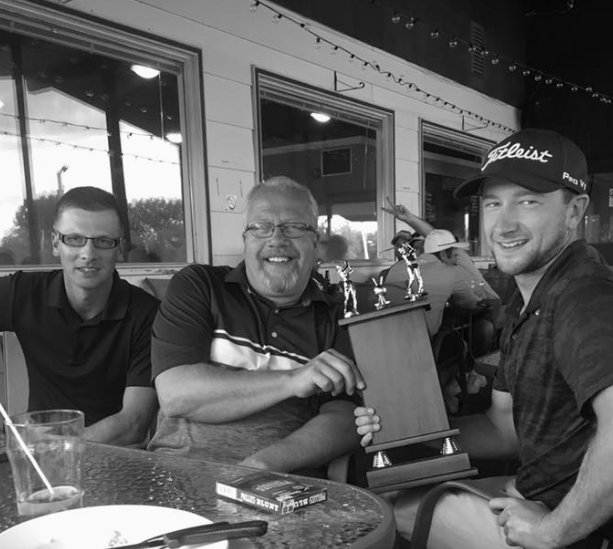 Past Champions
2018 - Ladies Division - Norma Wiebe
2018 - Senior Division - Gerald Graham
2018 - Championship Division - Kevin Thiessen
2017 - Ladies Division - Shanely Peters
2017 - Senior Division - Bob Derksen
2017 - Championship Division - Kevin Swiffer Wall
2016 - Ladies Division - Norma Wiebe
2016 - Senior Division - Larry Thiessen
2016 - Championship Division - Kevin Swiffer Wall
2015 - Ladies Division - Lexie Elias
2015 - Senior Division - Gerald Graham
2015 - Championship Division - Richard Pauls
2014 - Ladies Division - Lexie Elias
2014 - Senior Division - Vic Rempel
2014 - Championship Division - Kevin Swiffer Wall